If you need service for residential septic systems in New Hampshire, You've come to the right place.From residential septic cleaning, septic pumping, septic maintenance, and installation -- Pumperz has you covered. For years, Pumperz has been the go-to source for septic service in Southern NH, MA, and VT that our customers can count on to for fast, reliable, and fairly priced service that you'll never have to question.
Residential Septic Service in NH, MA, and VT
Pumperz has had the pleasure of delivering a high quality of service and peace of mind to residential customers in a wide service area, including

Residential Septic Service in New Hampshire and Massachusetts:
Jaffrey, NH
Peterborough, NH
Rindge, NH
Milford, NH
Swanzey, NH
Keene, NH
Troy, NH
Fitzwilliam, NH
New Ipswich, NH
Ashby, MA
Ashburnham, MA
Winchendon, MA
Athol, MA
Townsend, MA
Fitchburg, MA
And other surrounding towns...
Residential Septic Tank Service, Installation, and More
At Pumperz, we're capable of everything from residential septic installation to the cleaning and maintenance you need to ensure long term reliability and performance. Whether you need residential septic service as preventive maintenance or emergency residential septic pumping or repair -- we're here to help.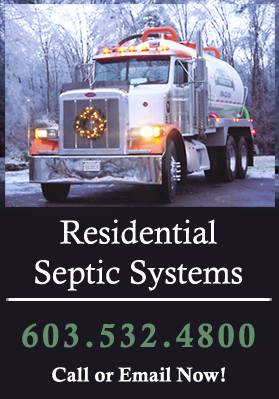 "Having been given enormous estimates by other companies to repair our septic systems, we decided to give PumperZ a call to get just one more quote. Jason said our filter simply needed to be cleaned. After spending less than $200.00, our septic works perfectly. I would recommend PumperZ to anyone."
Dave B.
Rindge, NH



Questions about
septic installation
or septic replacement?

Call

603.532.4800

or info@pumperz.com




Member of NH Association of Septic System Professionals